Following our popular Hidden History of the Jewish Watchmakers of the 19th and 20th centuries event in March, we delved deeper into our local stories to shape the afternoon. STAMP productions supported Earlsdon Park Retirement Village to produce their own event of Migration Stories.
Stories covered the Kindertransport, and migration from Europe to the UK in the aftermath of World War 2. Members of the Residents' Committee organised their choir and a guest choir Sing for Change to contribute.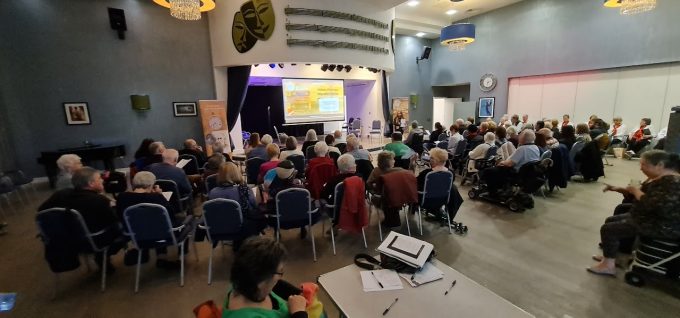 The event was very well received by locals, friends and family alike, all sharing their passion for the hidden migration stories of Coventry's past.
STAMP productions with Mark Johnson have raised over £1000 for Carriers of Hope a Coventry charity which gives practical help to migrants coming to the city.
If you would like to know more about Mark's book you can read The British Watch & Clock Makers Guild review below.