---
STAMP develops innovative creative art events inspired by cutting edge research from academics in the UK and across the world. We work with a broad range of artists from all areas of performance to create multi-media and live events.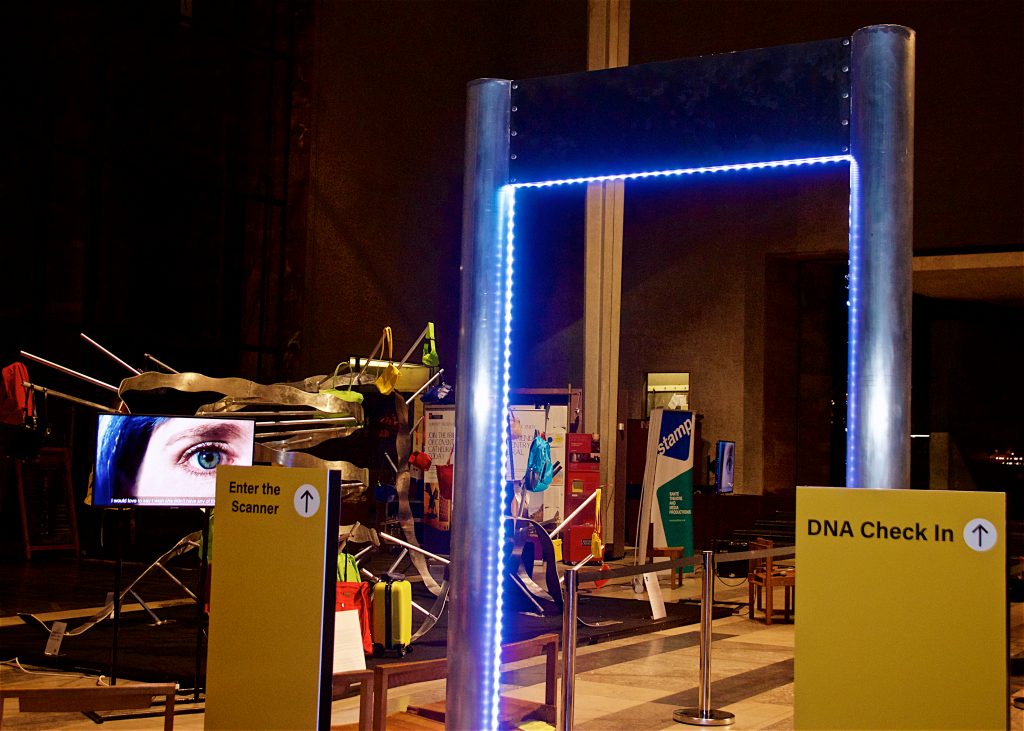 I:DNA art installation, for I:DNA – at MILLENNIUM POINT Birmingham UK 2020
---
DUE TO THE CURRENT SITUATION WITH COVID-19 THE NEXT STAGE OF THE TOUR IS ON HOLD – WATCH THIS SPACE FOR UPDATES AS SOON AS WE KNOW THEM 
Read more: https://www.bcu.ac.uk/conservatoire/about-us/news/blog/applied-theatre-genetic-disease-project
"Amazing project-great way to convey the words and stories. "
"Loved the art installation, very poignant depiction of the weight of genetic issues."
"Wonderful! Opened my eyes to a new perspective."
STAMP – Theatre and Media Productions CIC develops new productions with academics and artists across the globe, to create new theatre and digital content.
By using primary qualitative research as a springboard for each production, we create new performance that asks questions, shares insights and encourages debate. Our science theatre and media productions aim to inspire, stimulate and fascinate.
Based in Coventry, in the heart of England, we work with a broad range of academics and Universities worldwide. It is the synergy of our award-winning Artistic Director Claudette Bryanston, Executive Director Professor Gillian Hundt and award-winning Digital Creatives Catherine Elliott-Kemp and Ben Robinson that makes each production unique.